Each of my classes are built and designed around a certain type of asana (standing, backbends, forward bends, restorative and pranayama*). They are well-planned and sequenced so each student aquires depth and understanding of the asanas, as well as a true practice with their body, mind, and spirit. As Geeta Iyengar says, "Thus different groups of asana [postures] help develop firmness, fitness, pliability, strength, poise, balance, alertness, and mental peace."
*Please note, the last week of classes during any given month are geared toward a quiet, restorative practice that most likely leads to pranayama (breathing technique).
I like Anneke's down-to-earth teaching style. She makes everyone feel welcome. Good alignment tips, too! I leave class feeling good. -Polly Werner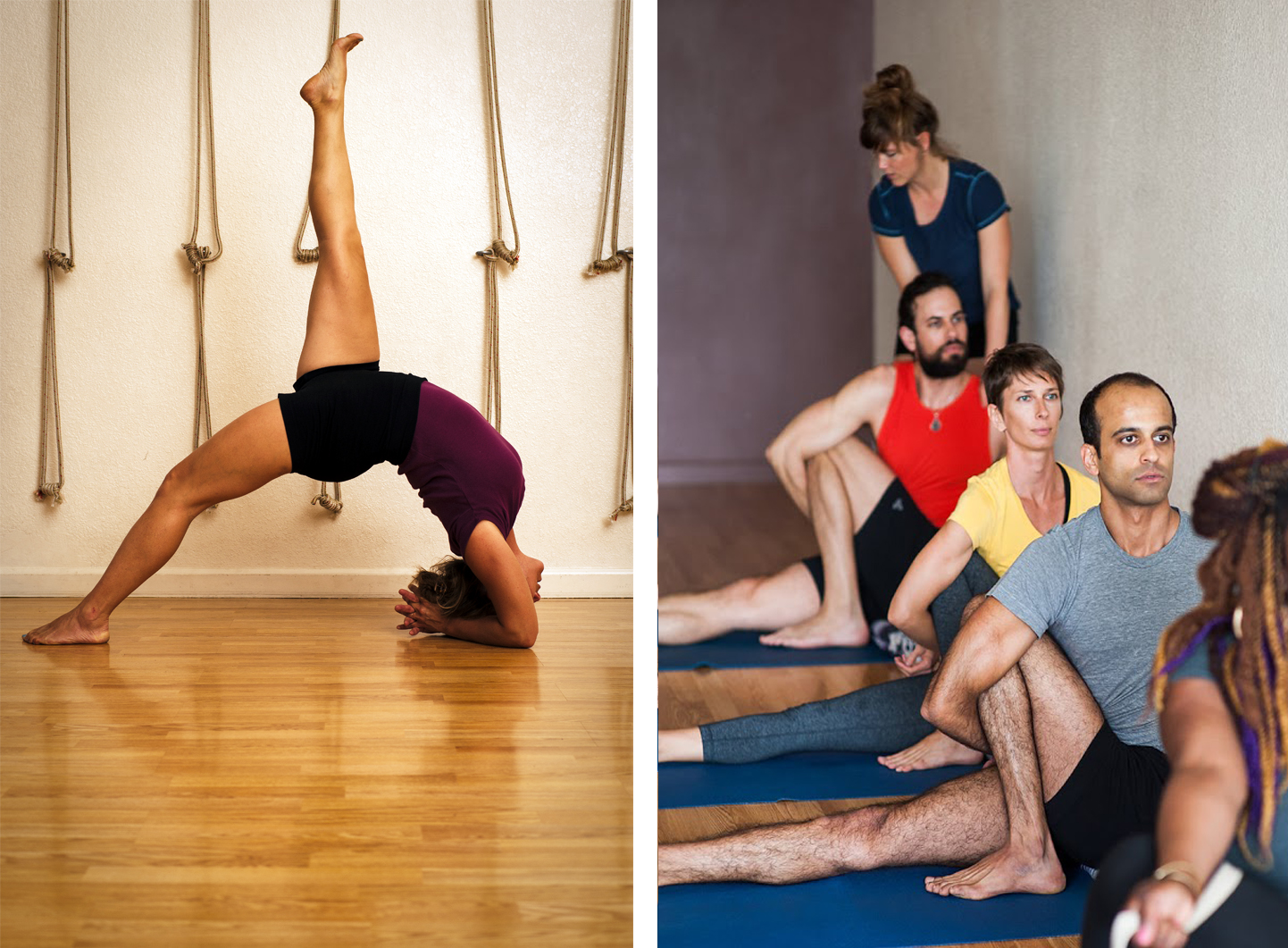 Current Schedule.

Mondays | Community Class
9-10:30am: Level 1 & 2
Tuesdays
5:45-7:15pm: Level 2
Thursdays
7:30-9pm: Fundamentals*
Series starts every 10 weeks
Next session begins April 20
Saturdays
9-10:45am: Level 2
11-12:30pm: Level 1
Class Descriptions.
FUNDAMENTALS
For total beginners. This class is also great for people wanting to re-start public classes or learn the basics of Iyengar yoga in a systematic way. You will learn the foundation of Iyengar Yoga in a physically challenging, encouraging and well-paced progressive format. Students of all body types and abilities as well as those unfamiliar with Iyengar yoga are encouraged to attend. This class is given as a 10-class series. Drop-ins are welcome.
LEVEL 1
Level 1 is for beginners and those new to Iyengar Yoga. The foundation of the method is taught through standing poses, shoulderstand and other fundamental poses. In this class, students build their strength and stamina, expand their repertoire of yoga poses and get introduced to yoga philosophy.'
LEVEL 2
For continuing beginners and those with some Iyengar yoga experience: students should be well practiced in Level 1 postures, including shoulderstand. Classes focus on refining basic postures and introducing new poses including headstand, handstand, backbends and pranayama. Students develop their inversions and learn more about how to structure a home practice.
COMMUNITY CLASS
Join this class designed for beginners. You will learn the foundations of yoga to help you build strength and flexibility. All body types and abilities are welcome. Come experience yoga in a safe, fun environment, without fear of judgment. Community class is offered at Adeline Yoga, at a rate of $10 per class or use your Adeline Yoga class pass – designed to accommodate every budget. Everybody welcome!
Anneke is a great teacher; she rocks the Thursday fundamentals class! -Ana Carrasco
Questions?
Please contact me for details.