Yoga for Life 4 Month Program with Anneke Faas and Sachiko Willis at Adeline Yoga Studio in Berkeley.
January 25–April 28, 2019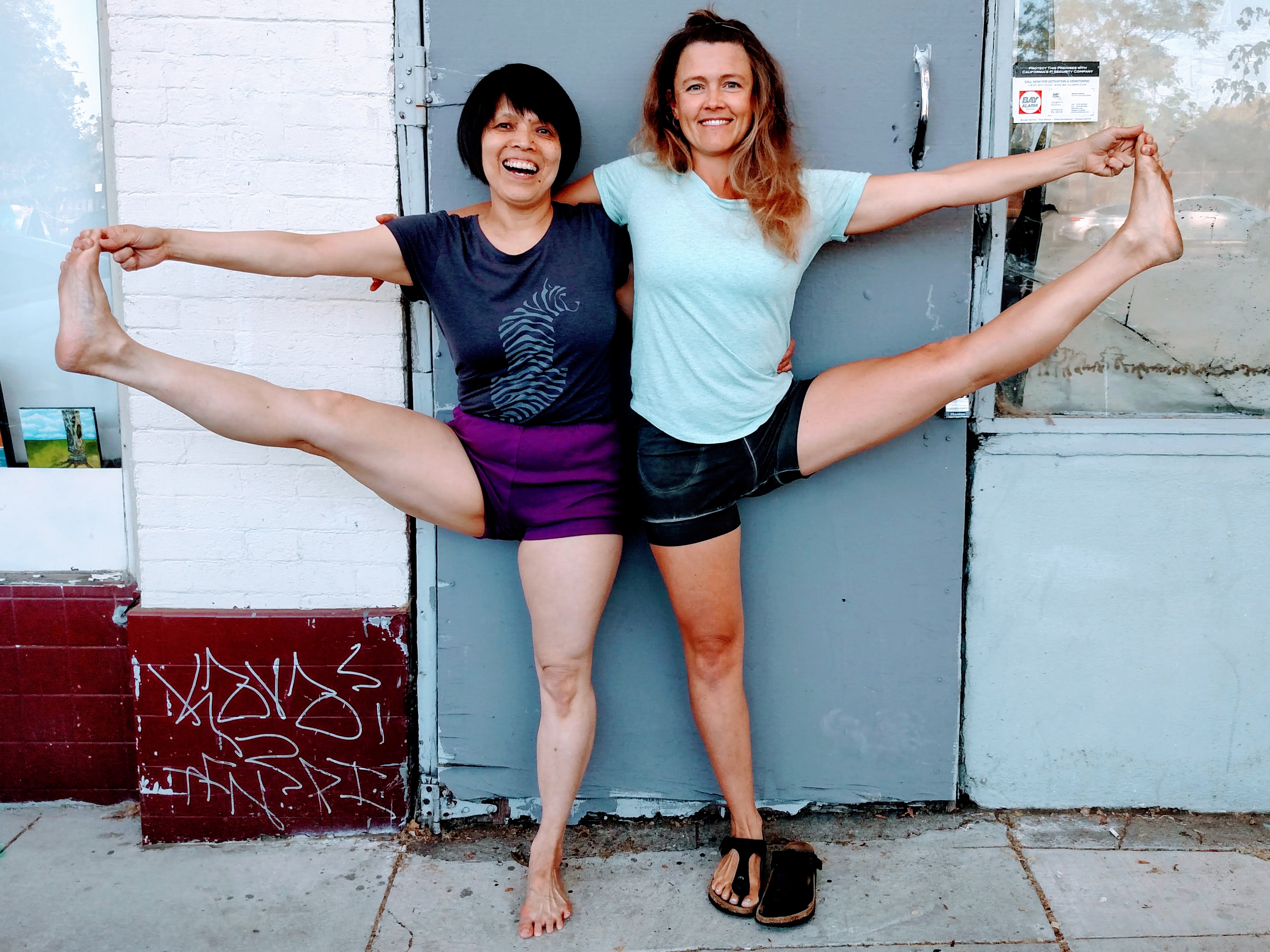 Thursdays from 7:30-8:45 pm, 8 Session Series
Yoga for Life is a four month program designed to help students establish yoga as a way of life. It is an immersion in yoga practice beyond asana that will inspire students to develop, enhance, and deepen their practice of Iyengar Yoga. A firm foundation of yogic practice gives us the means to live our lives more fully, to create nourishing relationships, and to serve the world in all of our unique ways.
You'll meet monthly with a community of other dedicated students and your teachers to practice, discuss, and explore all the different aspects of yoga. Each weekend will include a combination of asana, philosophy, chanting, and discussion.
This program is for you if….
You're ready to go beyond the asana, physical postures of yoga
You want to establish or grow your personal practice of yoga
You're curious about yoga philosophy and mantra chanting practice
You want to deepen your spiritual practice of yoga
You want to build strong relationships and join a community of like-minded people
Requirements: It is recommended that students have at least 6 months of regular practice in the Iyengar Yoga tradition and familiarity with headstand and shoulderstand.
Meeting Dates in 2019
Meets Friday evening plus Saturday and Sunday afternoons on:
January 25 – 27
February 22 – 24
March  22 – 24
April 26 – 28
Schedule for each weekend:
Friday 6 – 8 pm
Saturday 1:30-5 pm
Sunday 12:45 – 3:15 pm
Tuition.
$695 – Early Bird rate –  Register by November 1st and receive $100 discount
$795 for the entire program
Pay now by check and receive a special gift of a Pune eyewrap!
OR
$200 non-refundable deposit to save your space
Please send payment via check to Adeline's mailing address:
Adeline Yoga, 484 Lake Park Ave #644, Oakland CA 94610
Any balance will be due by January 25, 2019.
A small number of workstudy/scholarships are offered. Please email info@adelineyoga.com for details.
Next Up: Yoga Fundamentals at Adeline Yoga Studio in Berkeley.
November 1st–December 27th, 2018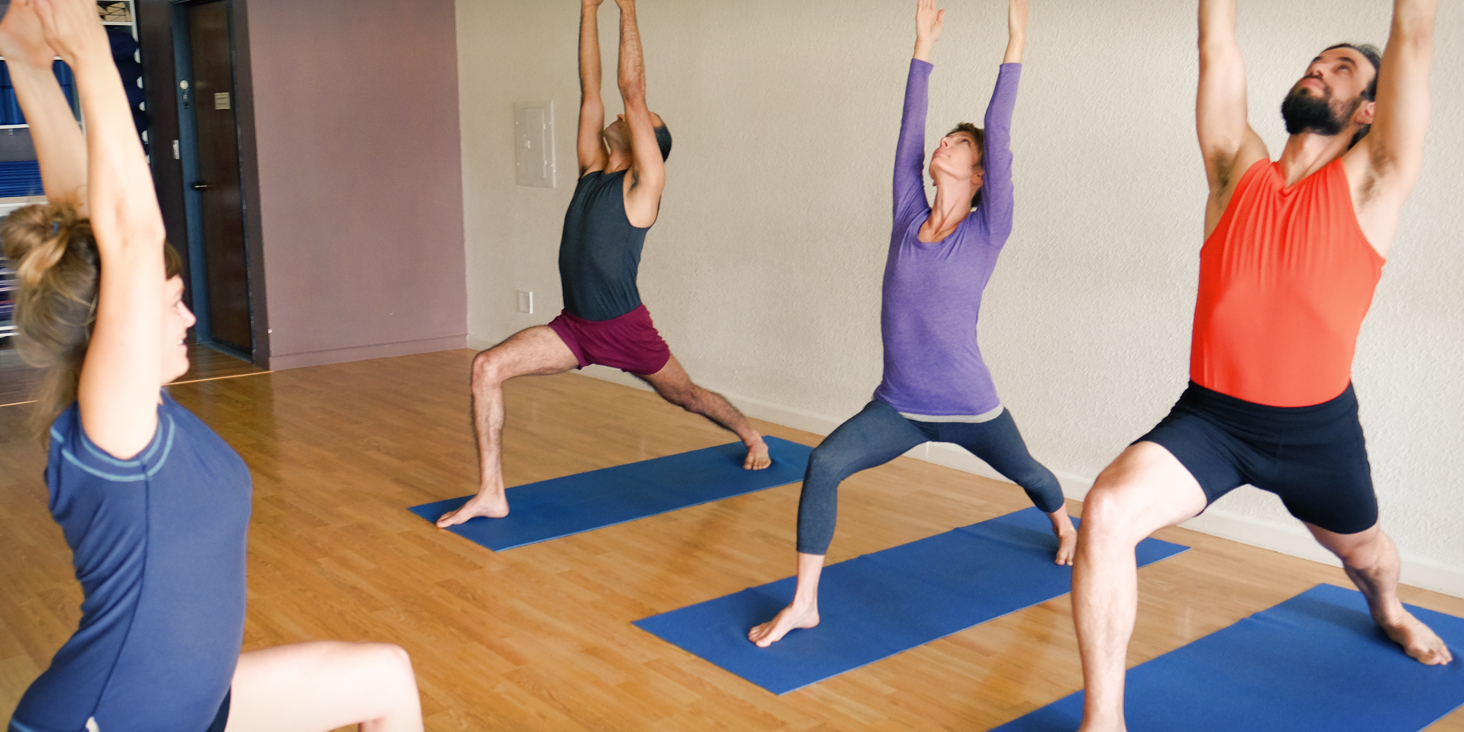 Thursdays from 7:30-8:45 pm, 8 Session Series
This 8-session series is specially designed for beginners. You will learn the foundations of Iyengar yoga to help you build strength and flexibility and relieve stress. Designed for total beginners and students who want a better understanding of the foundational poses of Iyengar yoga. All body types and abilities are welcome.
Each 75-minute session will build upon the prior class in a progressive manner.  You will get the most out of the classes if you attend them all.
Upon completion of the series, you will be prepared to enter Level I classes.
Tuition.
How to Enroll?
Purchase a Fundamentals Pass for $89 and show up to class!
Exploring Compassion at Adeline Yoga Studio in Berkeley.
November 18th, 2018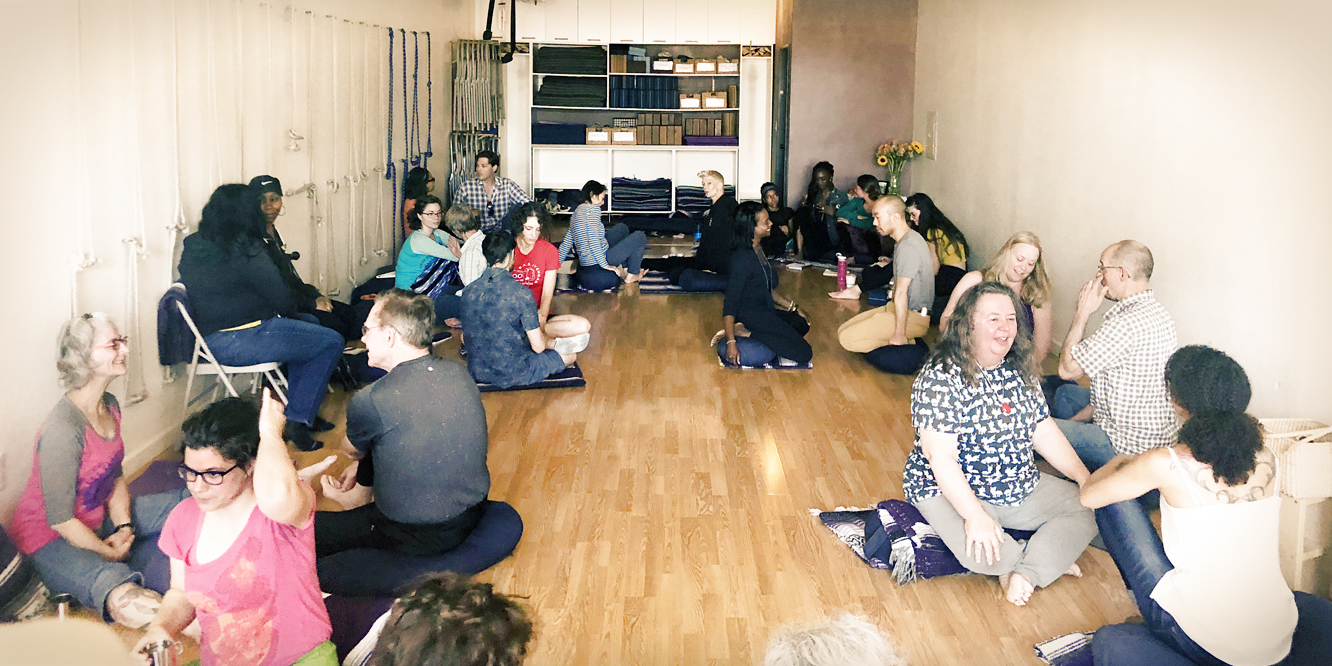 Sunday from 12:45-3:15pm
a Benefit Workshop for Adeline Yoga's Social Justice Program.
Compassion seems to be in short supply these days. Yet compassion is a core part of the yogi's tool kit – an essential virtue that we use for self-exploration and community interaction. We draw upon compassion for ourselves in order to acknowledge and work through our own suffering and the suffering of others. Compassion can only be cultivated when we allow ourselves the time and space to slow down and rest our body and mind.
This workshop is part of a series were we explore the different ways in which yoga is a "skill in action." What does a modern day yogi's life look like off the mat, inside and outside the studio? Michelle Cassandra Johnson's book Yoga, Skill in Action describes how skill in action involves developing discernment, which allows one to respond to difficult situations rather than only react. One of the primary tools for developing "skill in action" is through the practice of compassion. Compassion requires connection: connection to ourselves, to other beings, to nature. Compassion requires that we acknowledge that we are all in this together.
Join Anneke for an afternoon of restoration, using yoga asana and pranayama as a field for developing compassion to power our positive social action in the world.
This class is appropriate for all levels of students
Suggested rate: $45
Donate for yourself or for others to attend
All proceeds will go to Adeline's "Yoga Blessing Fund." This fundraiser will provide scholarships for Adeline Yoga teachers to attend cultural awareness training with Aaron Johnson and Jennie Pearl.
If you donate but do not plan to attend – or want to provide a scholarship for another – please let us know in the notes section and by emailing info@adelineyoga.com.
Step it Up: Backbend Basics at Adeline Yoga Studio in Berkeley.
December 2nd, 2018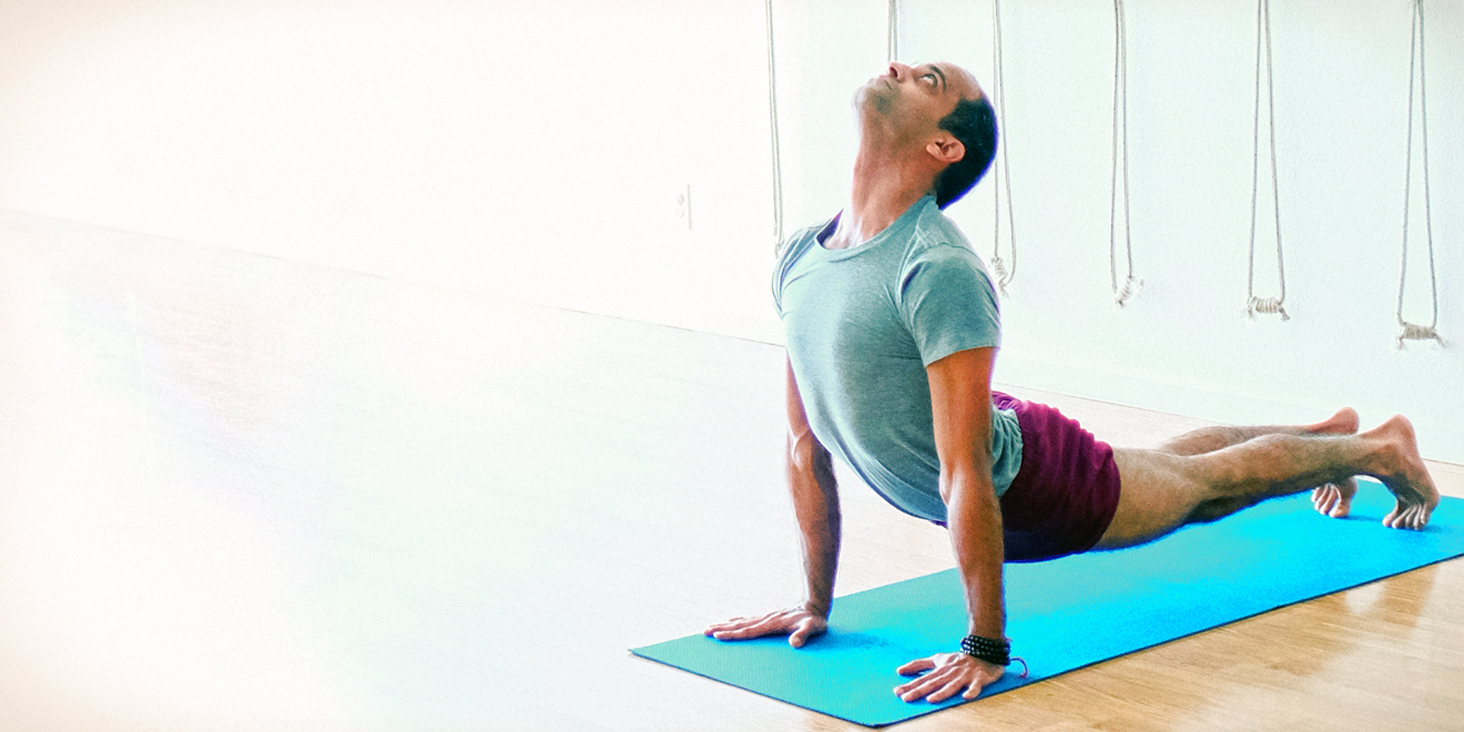 Sunday, 12:45 – 3:15 pm.
An afternoon study of backbends with Anneke Faas.  Backbends open the body and create joy. Yet, beginners struggle to understand the dynamics of these poses and how to do them when you are stiff.
In this workshop, we will explore the poses that prepare you for backbends. You will learn the important steps that lead to backbends, modifications for different body types, and how to practice them at home.
This class is appropriate for level one Iyengar Yoga students who are ready to explore level two poses and delve deeper into understanding backbends. Level 2 students will have an opportunity to solidify their knowledge of these asanas with this afternoon of intensive study.
Tuition.
Register Early for the workshop and save $10!
Early Bird Price: $40 for all until November 21st
Regular Rate: $55 after November 21st