Ropes 101 with Anneke Faas.
---
Tuesdays May 23rd & May 30th, 2023
from 7:30-8:45pm
at Adeline Yoga in Berkeley, California.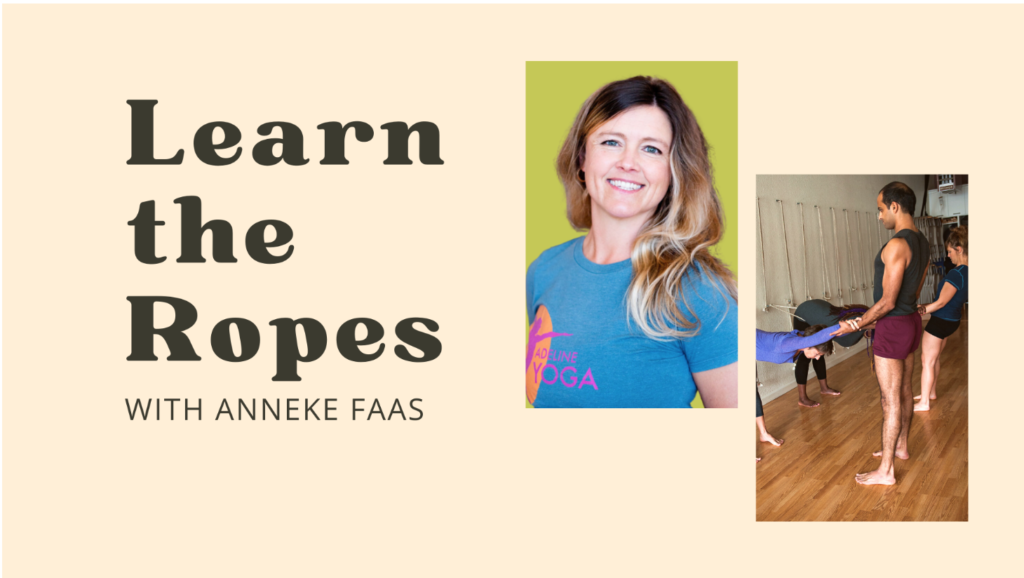 Special two-session series.
Have you been wanting to learn more ways to use the ropes? On a basic level, the ropes create space in the body and can help make poses more accessible. On a deeper level, they can help us to bring more intelligence and awareness to our body and enhance possibilities for movement and freedom in our practice.
Join Anneke in this series exploring the use of ropes.  We will take a look at all kinds of poses.
This course is for all levels.  Beginners are most welcome.
Held in-person at Adeline Yoga studio in Berkeley.
Tuition:
$52 for this special series of two classes
We recommend you register early.  Space is limited to 20 participants, due to the amount of ropes we have.
This course will not be available to drop-ins; you must sign up for both sessions.