Step it Up: Backbend Basics at Adeline Yoga Studio in Berkeley.
November 24th, 2019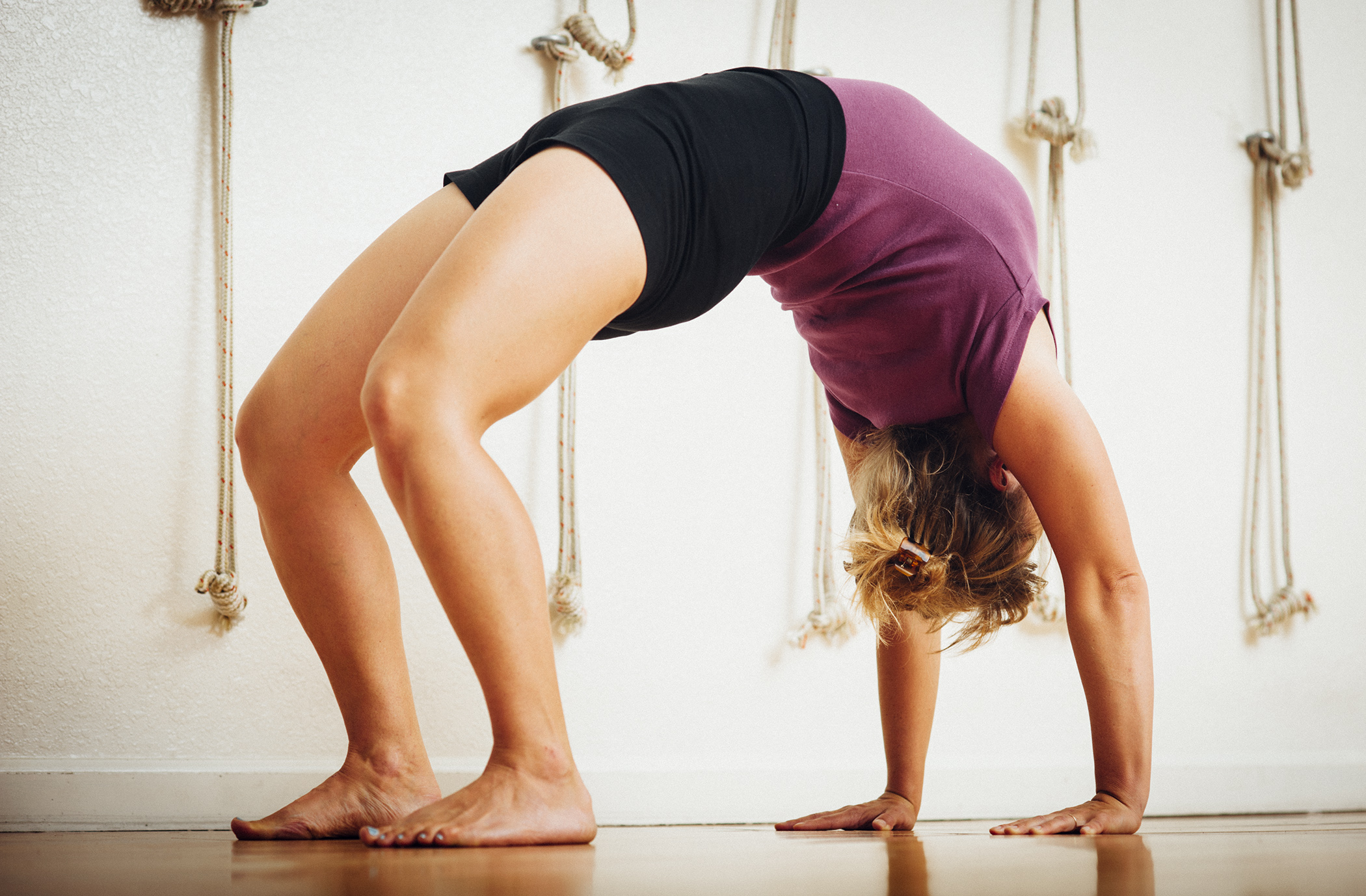 Sunday, 12:45 – 3:15 pm.
An afternoon study of backbends with Anneke Faas.  Backbends open the body and create joy. Yet, beginners struggle to understand the dynamics of these poses and how to do them when you are stiff.
In this workshop, we will explore the poses that prepare you for backbends. You will learn the important steps that lead to backbends, modifications for different body types, and how to practice them at home.
This class is appropriate for level one Iyengar Yoga students who are ready to explore level two poses and delve deeper into understanding backbends. Level 2 students will have an opportunity to solidify their knowledge of these asanas with this afternoon of intensive study.
Tuition.
Register Early for the workshop and save $10!
Early Bird Price: $45 for all until November 10th
Regular Rate: $55 after November 10th
---
Yoga for Life 4 Month Program with Anneke Faas and Sachiko Willis at Adeline Yoga Studio in Berkeley.
January 24–April 19, 2020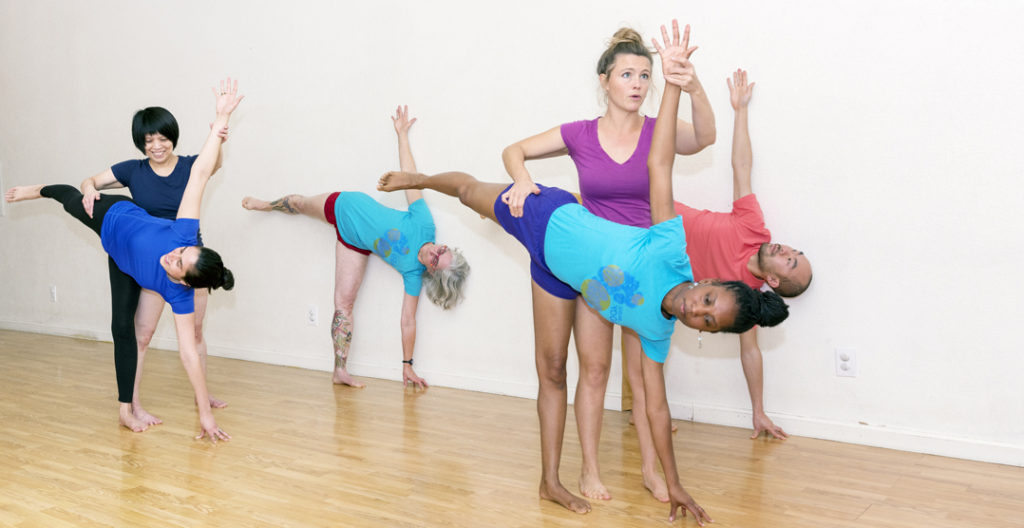 Fridays, Saturdays & Sundays, Cultivating Courage and Calm through Yoga.
If yoga has already changed and shaped your life in a special way, you are ready to go deeper. The ancient texts have a word for yoga practitioners like you and me: "householders." Rather than heading for a lonely life in a cave, we are the yogis creating introspective space within our worldly lives. B.K.S. Iyengar exemplified this in his life. He often spoke of his challenges growing up and of the responsibilities of having a wife and children and eventually an institute to support. He worked with students who were school teachers and musicians, mothers, and corporate executives. He never asked any one of his students to give up their lives for yoga. Instead, he instructed them on how to use yoga to live their lives more fully. This is the inspiration for the Yoga for Life program, to offer people like you the space, community, and technology to develop courage and calm through yoga.
Yoga for Life is a four month immersion which uses the yoga technology of asana, pranayama, chanting, and community (sangha) to help students develop, enhance, and deepen their practice of yoga in the Iyengar lineage. It is our sincere belief based on personal experience that a firm foundation in yogic practices gives us the means to live our lives more fully, to create nourishing relationships and to serve the world in all our unique ways.
You'll meet monthly with a community of other dedicated students and your teachers to practice, discuss and explore all of the different aspects of yoga. Each weekend will include a combination of asana, philosophy, chanting, and discussion. It is our sincere wish that this program will help you to confidently establish yoga as a way of life.
This program is for you if….
You're ready to go beyond the asana, physical postures of yoga

You want to establish or grow your personal practice of yoga

You're curious about yoga philosophy and mantra chanting practice
You want to deepen your spiritual practice of yoga
You want to build strong relationships and join a community of like-minded people
Requirements: It is recommended that students have at least 6 months of regular practice in the Iyengar Yoga tradition and familiarity with headstand and shoulderstand.
Meeting Dates in 2020
Meets Friday evening plus Saturday and Sunday afternoons on:
Jan 24 – 26

Feb 21 – 23

March 20 – 22

April 17 – 19
Schedule for each weekend:
Friday 6 – 8 pm
Saturday 1:30-5 pm
Sunday 12:45 – 3:15 pm
Tuition.
Register early–each year's Yoga for Life program has sold out completely.
$850 for the entire program.
You may register now with a $200 non-refundable deposit.  The balance will be due by January 15th, 2020. Or, pay in full and receive a free Pune belt as a thank you gift!
Please drop off your payment at Adeline Yoga Studio, or send payment via check to Adeline's mailing address: Adeline Yoga, 484 Lake Park Ave #644, Oakland, CA 94610.
A small number of need-based scholarships will be available, and workstudy is also offered. Please email info@adelineyoga.com for details.